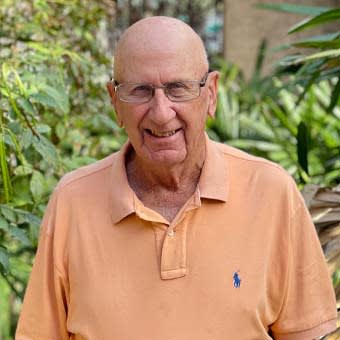 Dr. Baker
Andy Baker is a native of Fairview, Oklahoma. He graduated Veterinary School at Oklahoma State University in 1966 followed by a surgical residency at Texas A&M School of Veterinary Medicine before serving two years in the Air Force.
He then practiced for a short while in Fort Lauderdale, Florida, before moving to Houston where he did surgery referral practice until moving to McAllen and becoming a partner at Nolana Animal Hospital in 1989. He continues to practice specializing in surgery, orthopedics and neurology. He is an active fisherman, golfer and private pilot.

After 54 years of specialty surgical practice, Dr. Baker will reduce his surgery time at Nolana Animal Hospital to 2 days per week, working towards his retirement in the near future.